Trailers
TRAILERS
When your application needs to be mobile, GPC has you covered. Choose from an integrated, flat deck, or modular trailer for your mobile application. Each trailer is available in 1, 2, or 3 axles. Call GPC today to explore the many options that supplement power generation on wheels!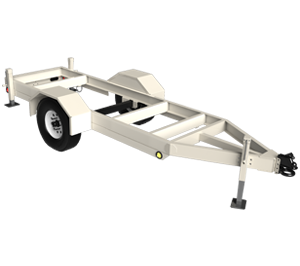 Flat Deck
Our flat deck trailer is custom built with fenders and jacks bolted to the frame. It is designed with durability in mind. Logging hundreds of miles on the road requires a mobile unit that can handle some treacherous road conditions. Reliable and adaptable, this trailer is available with 1, 2 or 3 axles.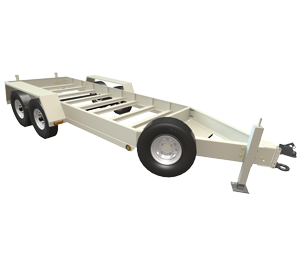 Modular
A modular trailer will come equipped with replaceable fenders and jacks that are bolted to the unit. The design of the trailer allows for a fuel tank to sit within the frame of the trailer. Add a finished genset sitting atop the tank/frame for a complete package that is ready for shipment. Call GPC today to discuss a multitude of accessories that are available with the modular trailer.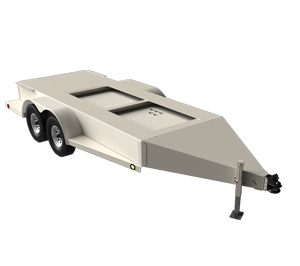 Integrated
The integrated fuel tank trailer builds the customer specified fuel tank into the trailer. This mobile unit easily transports a substantial amount of fuel to keep the power source well supplied. This trailer is available in 1, 2, or 3 axle varieties depending on the weight of the load. Special considerations are made to satisfy DOT regulations.